Great cookbook! Easy to follow with full color pictures for each recipe!
Regular price
Sale price
$19.99
Unit price
per
Sale
Sold out
Too busy to cook healthy? Think again! Now you can make 100% Keto lamb shanks, pork chili, beef stroganoff, even fat-burning chocolate fudge cakes, without spending more than 10 minutes in the kitchen. The best part? Every single recipe will help you get in and stay in ketosis and you only need one kitchen appliance to make 'em! Fire up your metabolism and save time in the kitchen with these 60+ Instant Pot recipes the whole family will love. 
Recipes include:
Juicy Beef Short Ribs

Tasty Italian Meatballs

Crowd-Pleasing Pork Chili

Gooey Chocolate Lava Cake

And more!
Discover the quickest & EASIEST way to enjoy delicious, fat-burning meals at home!
View full details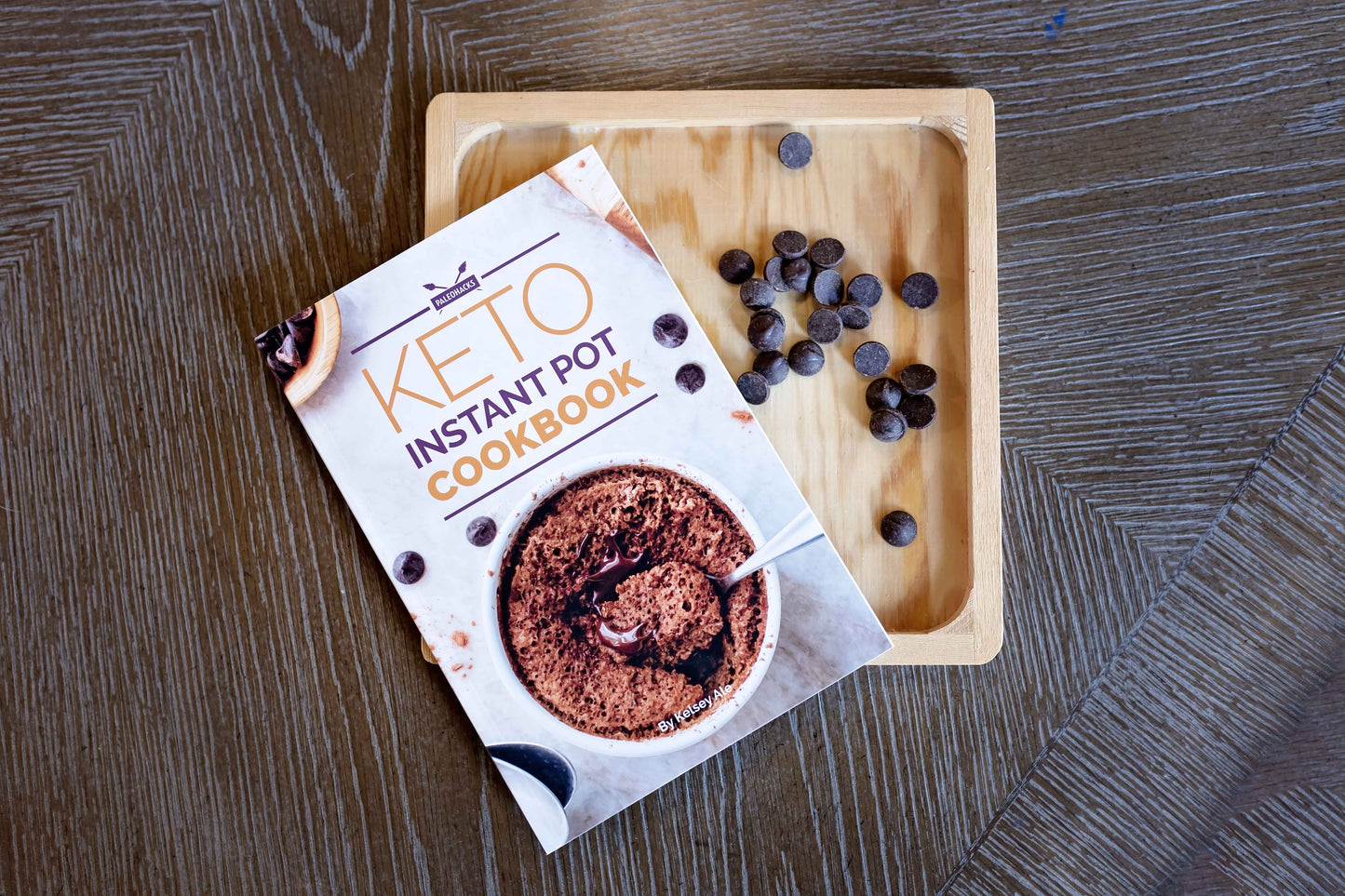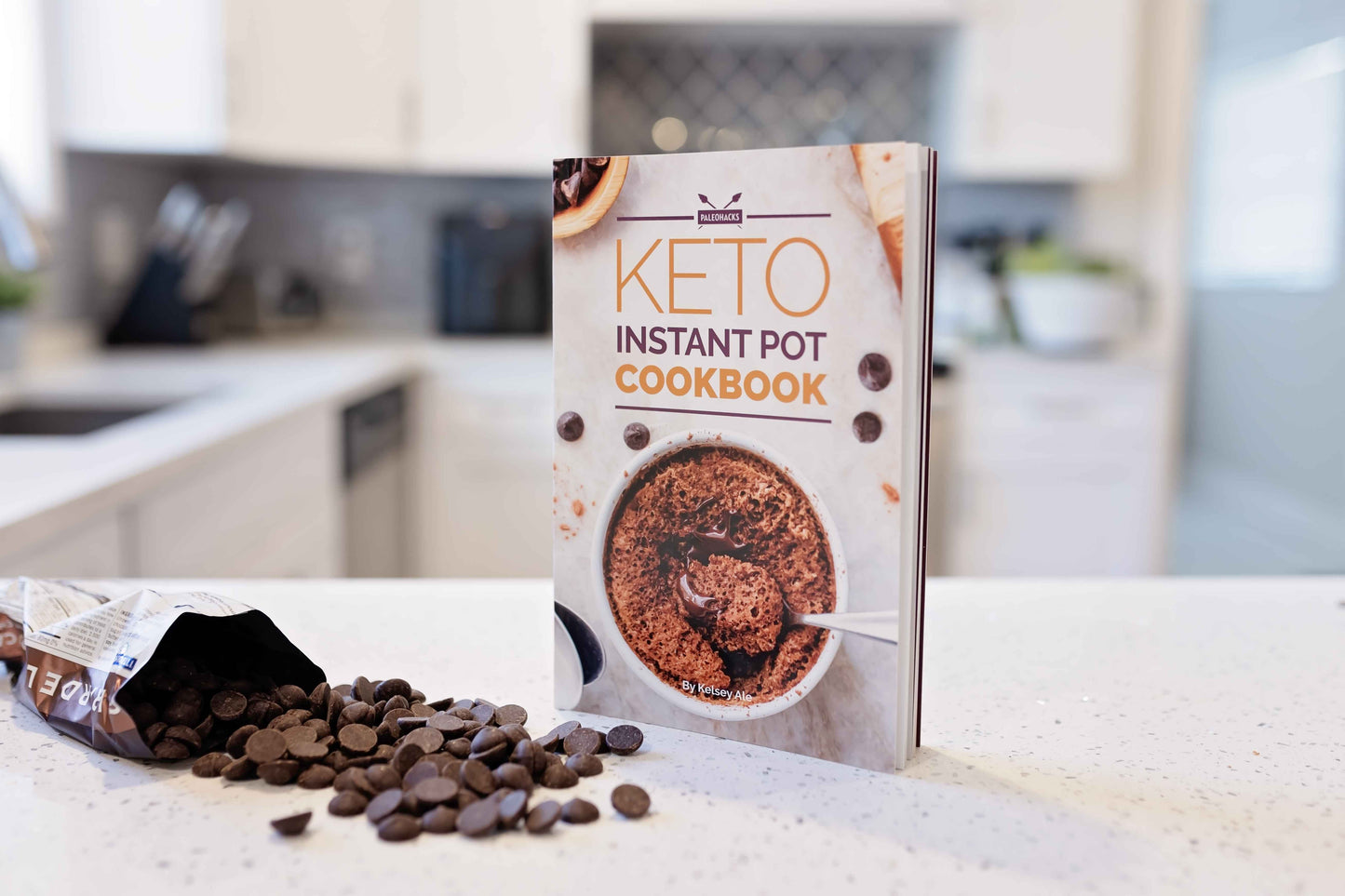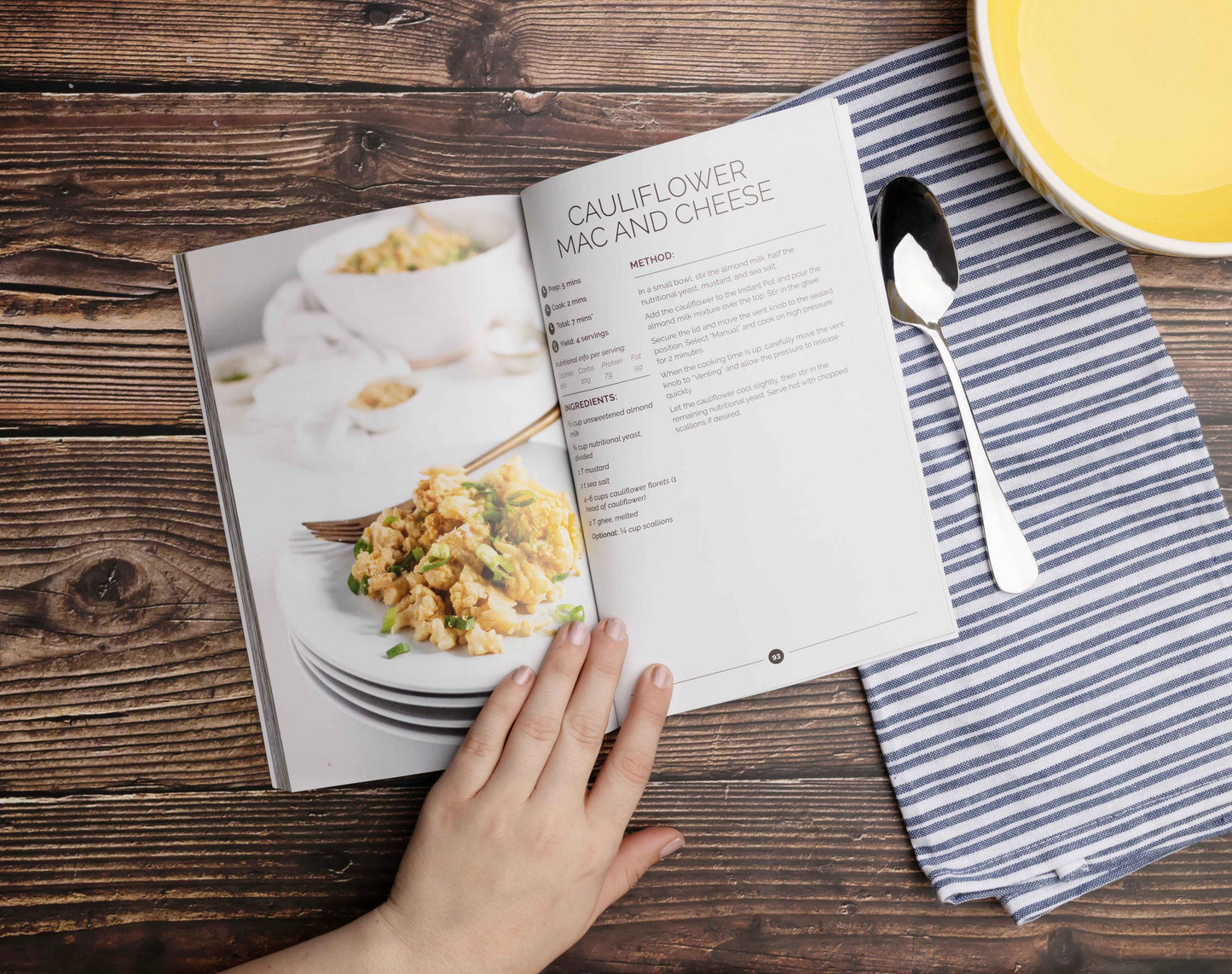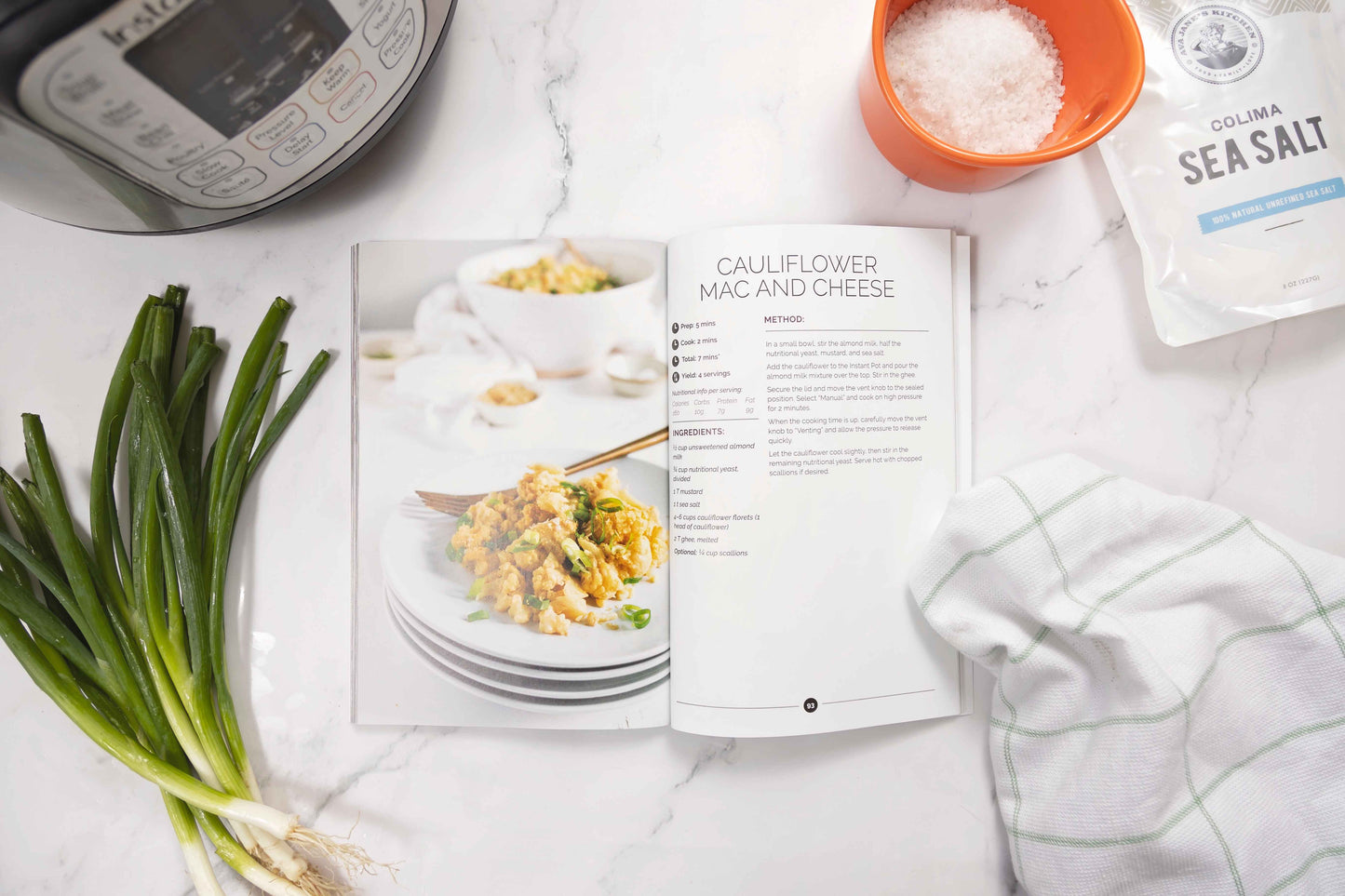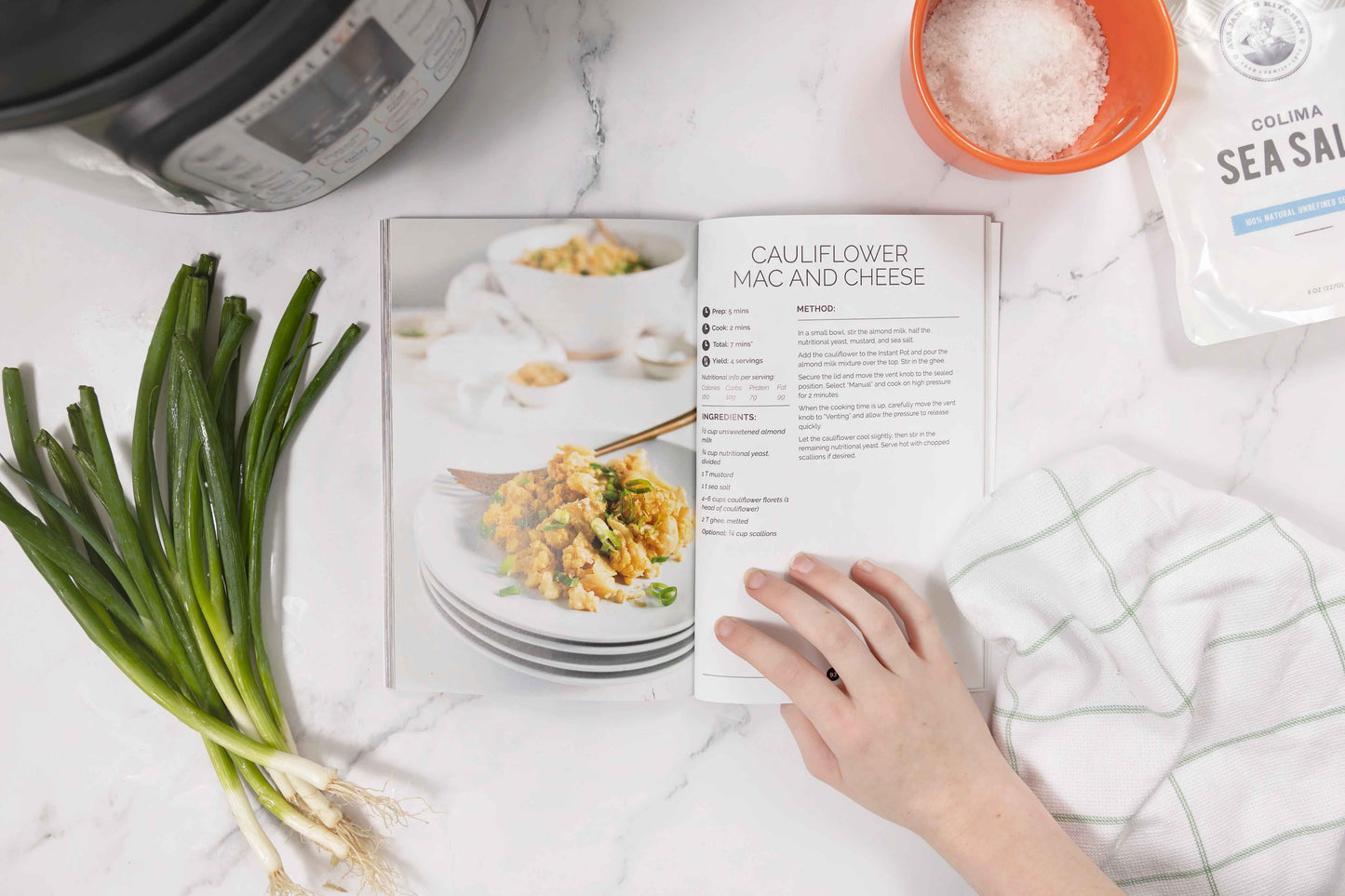 A Taste Of What's Inside
★ ★ ★ ★ ★

Low Carb Taco Soup

★ ★ ★ ★ ★

Chinese Cashew Chicken

★ ★ ★ ★ ★

Cinnamon Rolls

★ ★ ★ ★ ★

Chicken Cacciatore

★ ★ ★ ★ ★

Molten Lava ake

★ ★ ★ ★ ★

Creamy Cauliflower Soup

★ ★ ★ ★ ★

Breakfast Crepes

★ ★ ★ ★ ★

Green Chile Chicken Chowder

★ ★ ★ ★ ★

Italian Meatballs

100% Iron-Clad Money Back Guarantee

We are so confident you'll love the Keto Instant Pot Cookbook, we are putting an amazing guarantee on it.

That way, you'll have no risk whatsoever in giving it a try! If you're unsatisfied with it at all… for any reason…

Just shoot us an email within 60 days, and we'll give you a full, 100% refund on every penny you spent with us, no questions asked.

Meet The Author

Kelsey Ale

Kelsey Ale is a certified Nutritional Therapy Practitioner, Restorative Wellness Practitioner, and Paleo recipe developer and baker living in Los Angeles, California. She discovered her passion for healthy cooking and desserts almost two decades ago. After discovering how Paleo, Keto, and other natural lifestyle adjustments helped her heal her own body and recover from illness, Kelsey became fully committed to showing the world how to use delicious food to reduce inflammation, increase mental clarity and energy, and age more gracefully.

Need Help?

We've got you covered. Explore answers to our most frequently asked questions or get in touch with one of our helpful experts.

What Recipes Are In The Keto Instant Pot Cookbook?

There are 80 Keto Instant Pot recipes inside the cookbook... Including delicious recipes of chicken... beef... pork... and even lamb. There are stews... roasts... chilis... desserts... and more! Each recipe uses a slow-cooker for maximum ease and convenience... And each recipe will have macros listed so you can keep track of your carbs, proteins, and fats!

What If I Don't Have A Instant Pot?

That's okay! Instant Pots are super easy to get... you can find one at your local retail store, or order one online for as little as $50. With the amount of time and energy you'll be saving, it's well worth the investment!

Are These Recipes Ok For A Diabetic Or Someone With Blood Sugar Issues?

Yes. Keto is great for people with blood sugar issues, and has been shown in studies to reduce blood sugar effectively. It's also been shown to reduce cholesterol, triglycerides, and weight significantly!

Can I Find All The Ingredients At A Normal Grocery Store?

Yes, the ingredients can easily be found in your local supermarket. If they happen to be out, the ingredients can easily be found online.

Are There Desserts Inside The Keto Instant Pot Cookbook?

Yes! There's blueberry lemon cake... Vanilla maple custard... Mint chocolate cake and more, all Keto-friendly! We use Keto-friendly substitutes for the sugar, flour, and processed ingredients inside normal recipes to keep our desserts healthy, fat-burning, and delicious... So you can satisfy your sweet tooth guilt-free.

How Hard Are The Recipes To Make?

Here's the best part: Instant Pot recipes are super easy! There's very little mixing, prepping, and actual cooking to do. You just toss your ingredients in the Instant Pot, and it cooks the meal for you! In the meantime, you can run some errands... catch up on work... or just enjoy a nice read! That's why the Keto Instant Pot Cookbook is so perfect for busy moms and grandmas who don't have all the time in the world... Who aren't geniuses in the kitchen... And who want to lose weight quickly and easily, without starving themselves, calorie counting, or going crazy in the gym.

Is Everything Really Covered By A 60-Day Money Back Guarantee?

Yes. If you're unsatisfied with anything, feel free to send us an email within 60 days and we'll refund you 100% of your money. That means there's ZERO risk for you to try the Keto Instant Pot Cookbook today. It's our way of saying thank you for giving us a try.

Choosing a selection results in a full page refresh.
Opens in a new window.