Regular price
Sale price
$19.99
Unit price
per
Sale
Sold out
Hold on to your taste buds: introducing 101 Paleo Breakfast Recipes that can ALL be prepared in 10 minutes or less! How's that for a busy morning? With this much-loved cookbook, you can kickstart your day with Paleo-approved breakfasts like egg muffins, donuts, scones, even homemade coffee creamer – all made with zero grains, dairy, soy, gluten, processed sugar or artificial ingredients. Burn more fat and boost mental clarity all day long with these breakfast favorites.
Recipes include:
Smoked Salmon Caper Toast

Coconut Acai Smoothie Bowl

Coconut Flour Banana Bread

Vanilla Hazelnut Coffee Creamer

And more!
Say good morning to delicious & healthy breakfasts with these quick & easy Paleo recipes!
View full details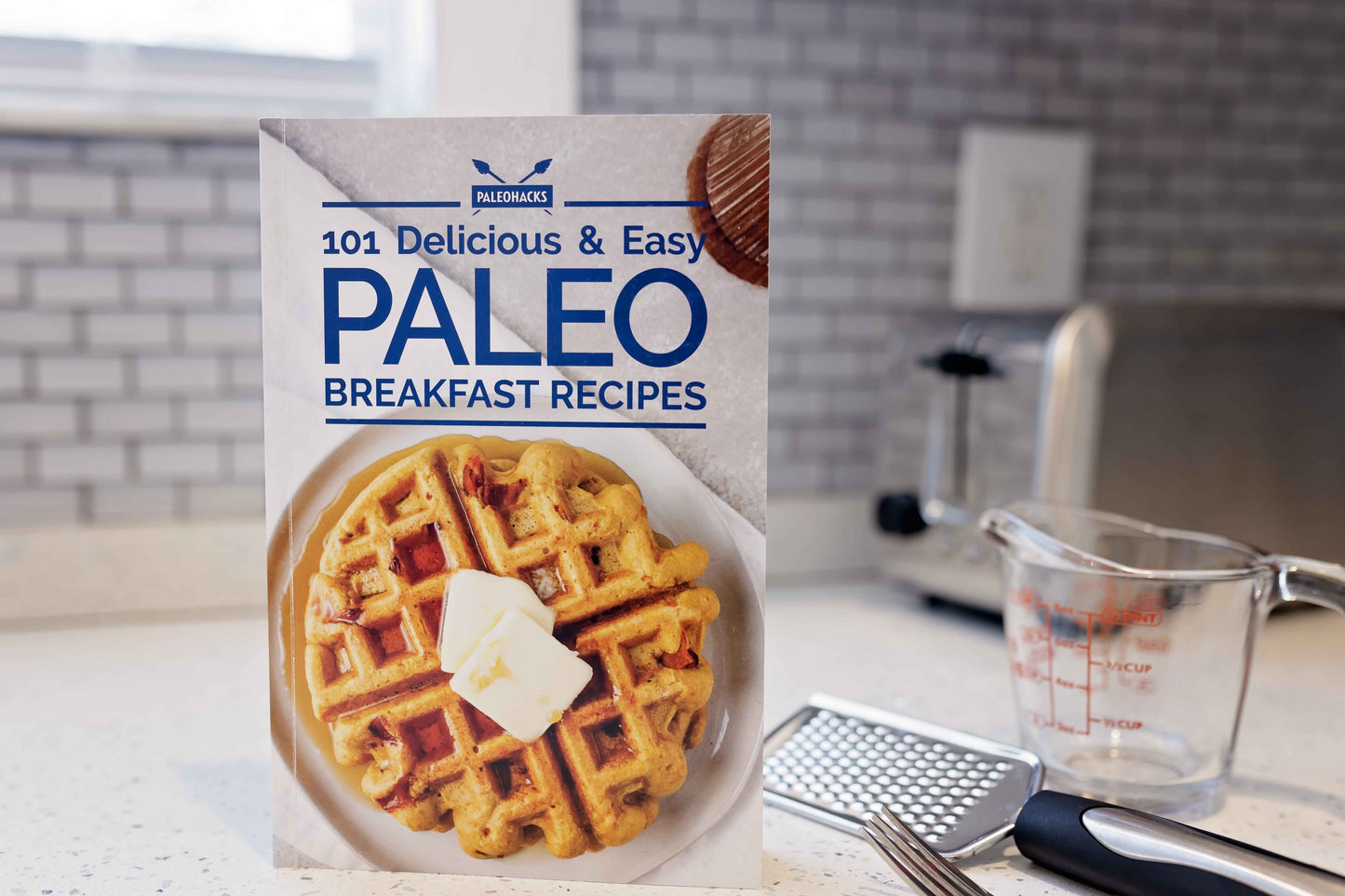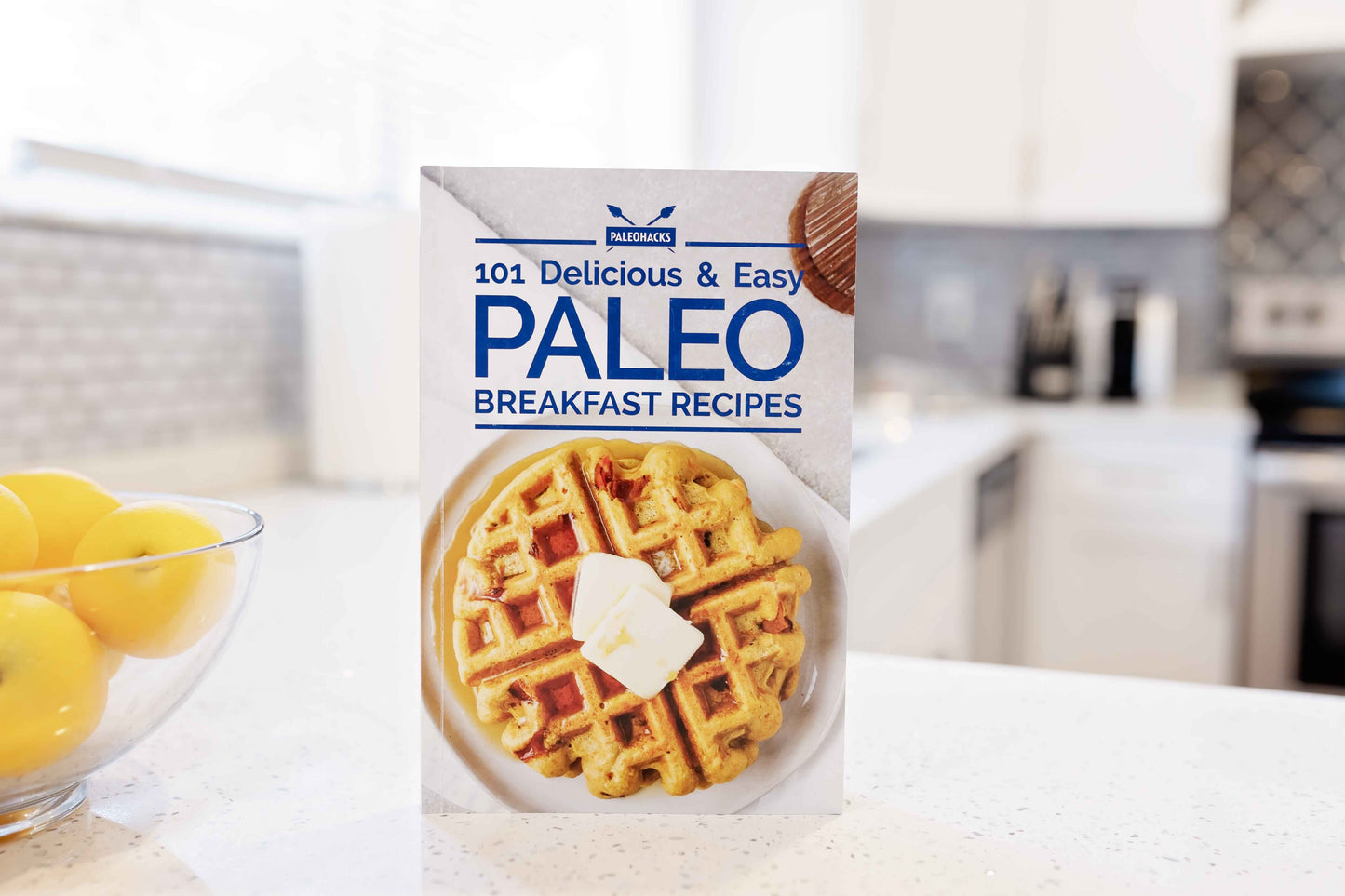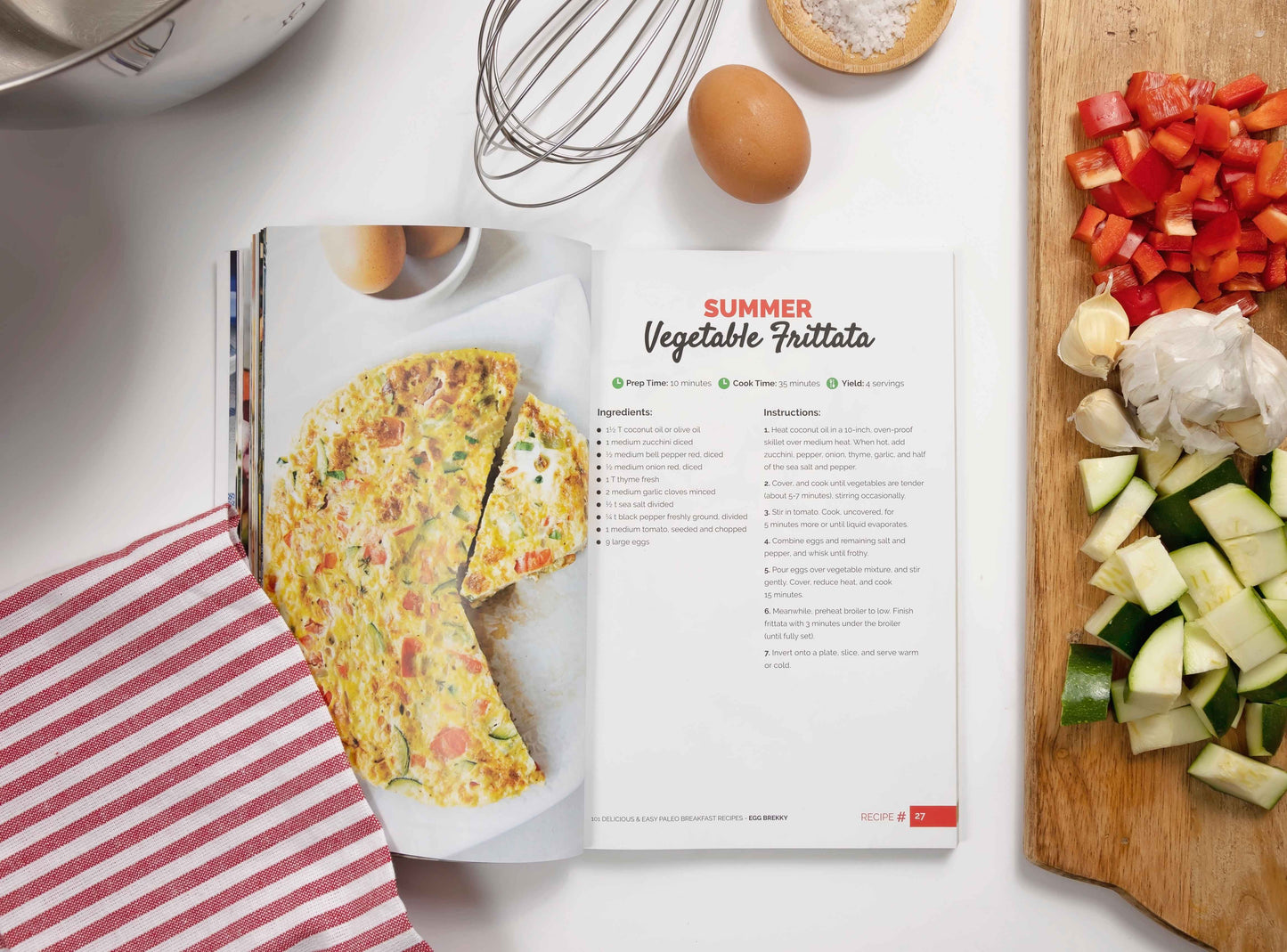 A Taste Of What's Inside
★ ★ ★ ★ ★

Almond Flour Pancakes

★ ★ ★ ★ ★

Bacon Weave Sandwich

★ ★ ★ ★ ★

Green Smoothie Bowl

★ ★ ★ ★ ★

Kale & Mushroom Sausage Patties

★ ★ ★ ★ ★

Paleo Cappuccino

★ ★ ★ ★ ★

Strawberry Kiwi Smoothie

★ ★ ★ ★ ★

Summer Vegetable Frittata

★ ★ ★ ★ ★

Turkey & Egg Breakfast Skillet

★ ★ ★ ★ ★

Churro Waffles

100% Iron-Clad Money Back Guarantee

We are so confident you'll love the Paleo Breakfast Cookbook, we are putting an amazing guarantee on it.

That way, you'll have no risk whatsoever in giving it a try! If you're unsatisfied with it at all… for any reason…

Just shoot us an email within 60 days, and we'll give you a full, 100% refund on every penny you spent with us, no questions asked.

Need Help?

We've got you covered. Explore answers to our most frequently asked questions or get in touch with one of our helpful experts.

Does The Paleo Breakfast Cookbook Really Let Me Eat Pancakes And Waffles And Still Stay Healthy?

Yes, absolutely! Inside, there are recipes for pancakes, waffles, muffins, biscuits, and more… And they're all Paleo-friendly! Which means they're free from processed sugar, gluten, soy, dairy, and other artificial ingredients. Yet they're just as delicious, if not MORE, than the originals! If you want a copy, hurry and click the button below to grab your copy now!

What Recipes Are In The Paleo Breakfast Cookbook?

There are 101 Paleo breakfast recipes inside the cookbook… Including delicious recipes for smoothies, egg dishes, bacon recipes, waffles, sweets, pancakes, and more! Plus, the recipes are simple and beginner-friendly…

Are These Recipes Ok For Someone With Blood Sugar Issues?

Yes. Paleo is great for people with blood sugar issues, and has been shown in studies to support healthy blood sugar effectively. It's also been shown to support healthy cholesterol and triglycerides.

Can I Find All The Ingredients At A Normal Grocery Store?

Yes, the ingredients can easily be found in your local supermarket. If they happen to be out, the ingredients can easily be found online.

When Will My Book Arrive?

Once your order is confirmed, your copy will be shipped out in 48 hours. It normally takes about 7-10 business days to arrive.

How Hard Are The Recipes To Make?

Here's the best part: These breakfast recipes are super easy! We've made sure to lay out the step-by-step instructions clearly… even for someone who's a beginner baker! That's why the Paleo Breakfast Cookbook is so perfect for busy moms and grandmas who don't have all the time in the world… Who aren't geniuses in the kitchen… And who want to get healthy quickly and easily, without starving themselves, calorie counting, or going crazy in the gym.

Is Everything Really Covered By A 60-Day Money Back Guarantee?

Yes. If you're unsatisfied with anything, feel free to send us an email within 60 days and we'll refund you 100% of your money. That means there's ZERO risk for you to try the Paleo Breakfast Cookbook today. It's our way of saying thank you for giving us a try.

Choosing a selection results in a full page refresh.
Opens in a new window.