Regular price
Sale price
$19.99
Unit price
per
Sale
Sold out
Snack attack? We've got you covered with healthy, tasty snacks that are 100% Paleo approved! Our amazing team of chefs crafted up 150+ snack recipes that include savory favorites, creamy dips and decadent sweets. With these easy-to-make recipes, you'll always have a healthy, guilt-free Paleo snack to grab while you're at work, at home or on the go!
Recipes include:
Sweet Potato Curly Fries 

Spicy Chicken Fritters 

Spinach Artichoke Dip

No-Bake Hazelnut Brownies

Strawberry Shortcake Bites

And more!
Curb cravings and stomp out hunger between meal times with snacks that help you stay on track!
View full details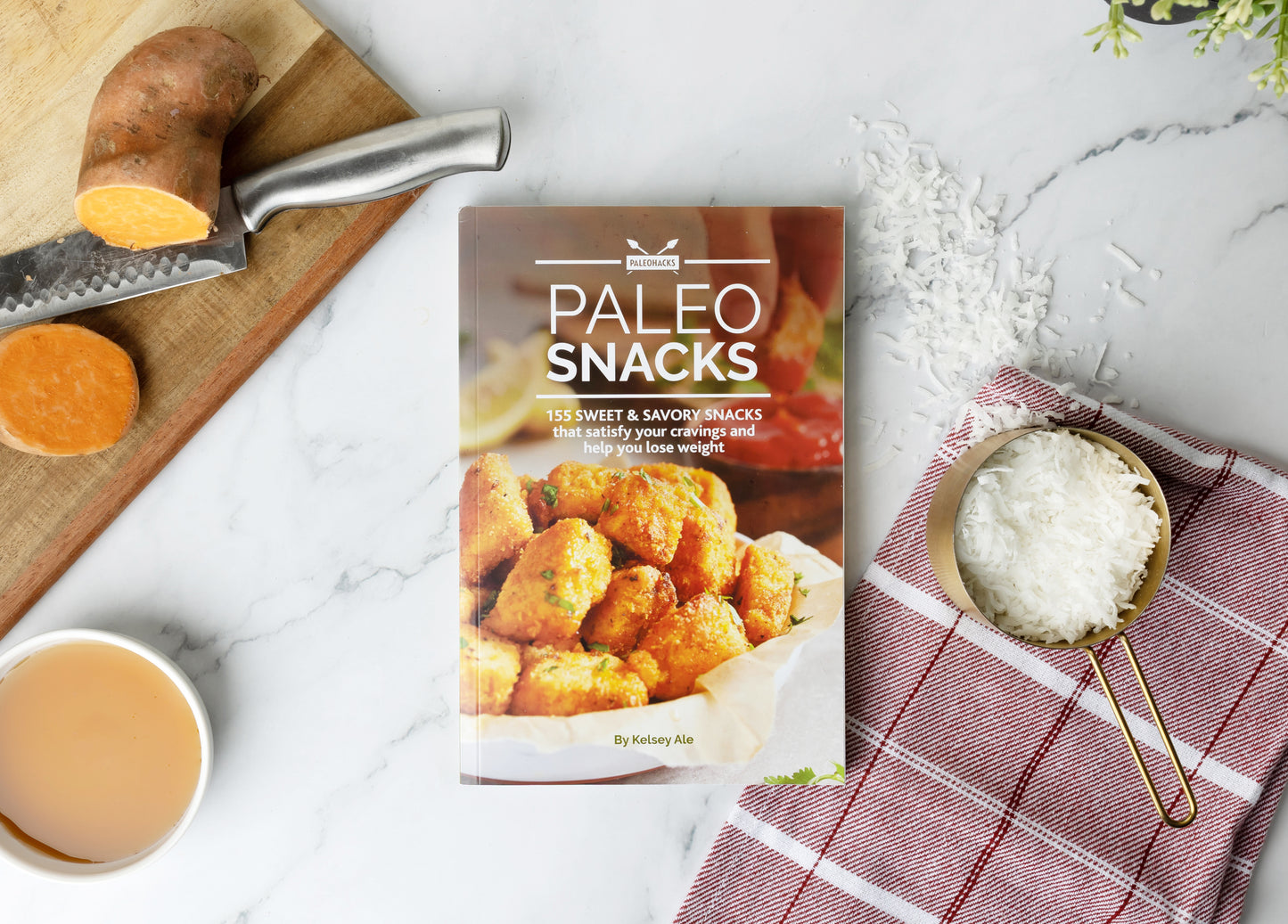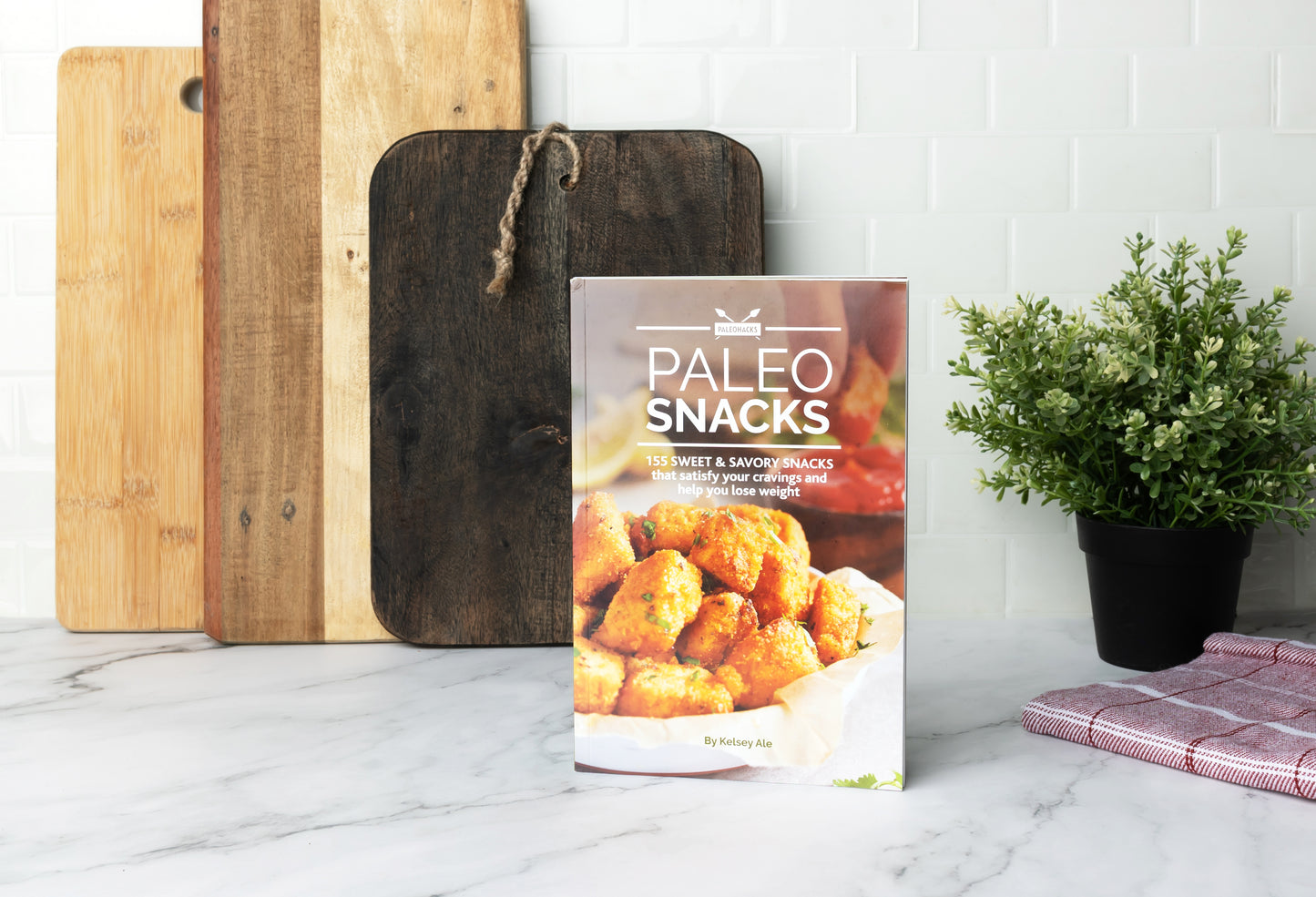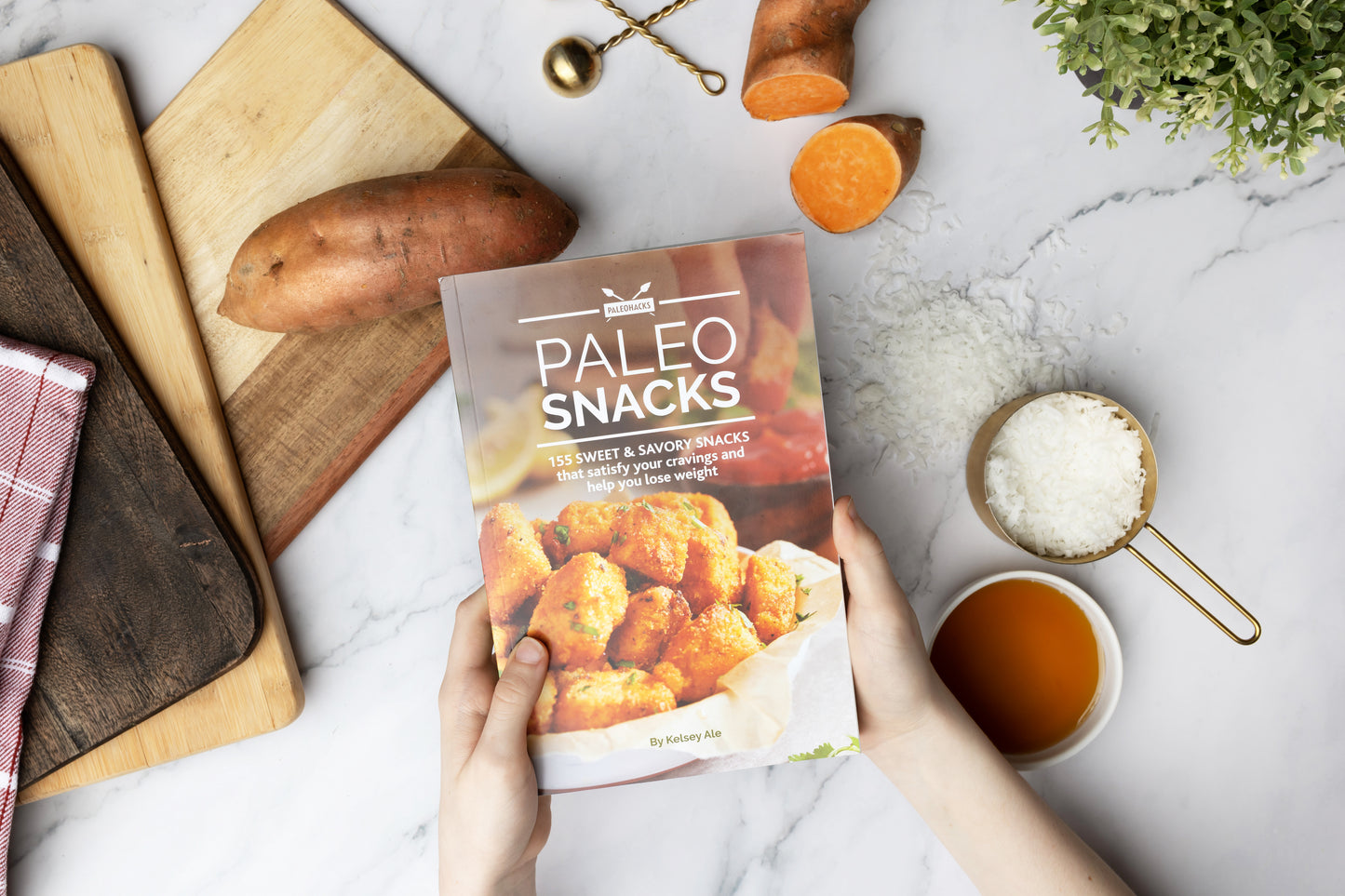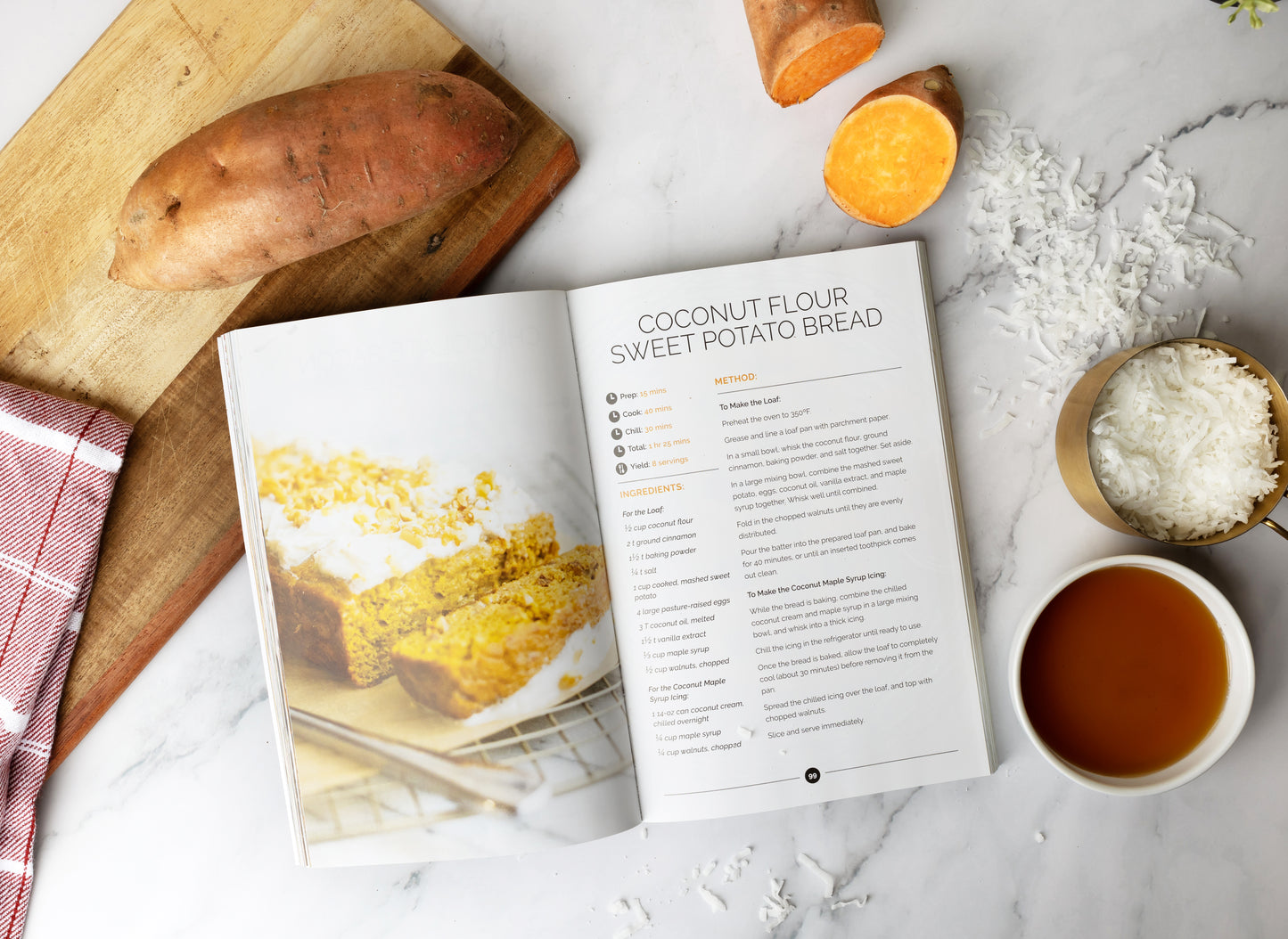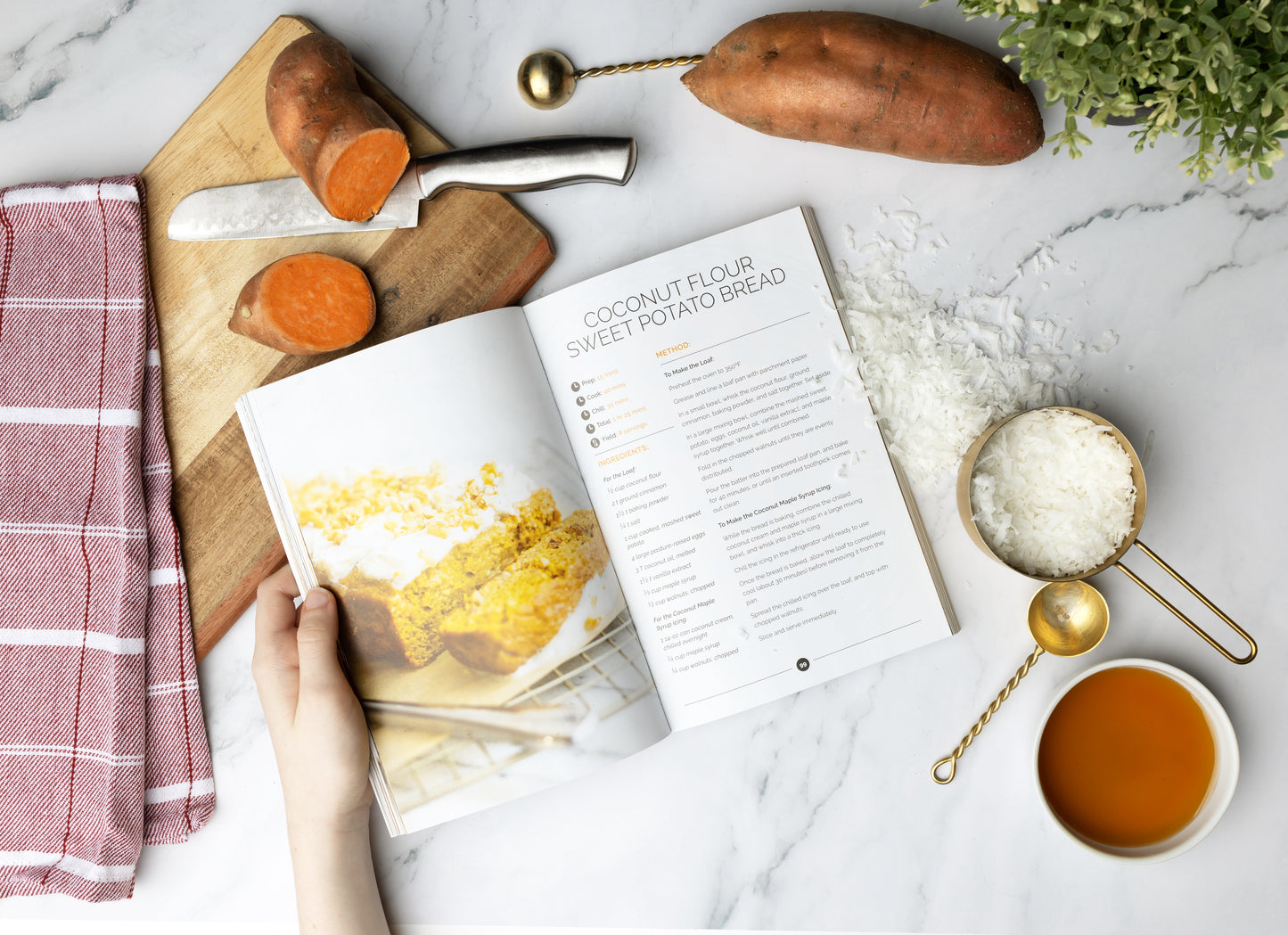 A Taste Of What's Inside
★ ★ ★ ★ ★

3 Layer Keto Freezer Snacks

★ ★ ★ ★ ★

Apple Cookies

★ ★ ★ ★ ★

Bacon Wrapped Brussels Sprouts

★ ★ ★ ★ ★

Meatballs in Spaghetti Squash Nests

★ ★ ★ ★ ★

One Pan Jerky Nachos

★ ★ ★ ★ ★

Paleo Energy Bars

★ ★ ★ ★ ★

Steak Sweet Potato Bites

★ ★ ★ ★ ★

Velvety Chocolate Fruit Dip

100% Iron-Clad Money Back Guarantee

We are so confident you'll love the Paleo Snacks Cookbook, we are putting an amazing guarantee on it.

That way, you'll have no risk whatsoever in giving it a try! If you're unsatisfied with it at all… for any reason…

Just shoot us an email within 60 days, and we'll give you a full, 100% refund on every penny you spent with us, no questions asked.

Meet The Author

Kelsey Ale

Kelsey Ale is a certified Nutritional Therapy Practitioner, Restorative Wellness Practitioner, and Paleo recipe developer and baker living in Los Angeles, California. She discovered her passion for healthy cooking and desserts almost two decades ago. After discovering how Paleo, Keto, and other natural lifestyle adjustments helped her heal her own body and recover from illness, Kelsey became fully committed to showing the world how to use delicious food to reduce inflammation, increase mental clarity and energy, and age more gracefully.

Need Help?

We've got you covered. Explore answers to our most frequently asked questions or get in touch with one of our helpful experts.

What Recipes Are In Paleo Snacks?

There are 153 Paleo Snack recipes inside the cookbook… Including delicious recipes for gummies, rice-less crispies, energy bars, paleo Doritos, bacon-wrapped sweet potato bites… Strawberry shortcake bites, cookie dough bombs, almond butter banana bites, maple cinnamon roasted cashews, and more! Each recipe is simple and easy to make… And they're great for eating on-the-go.

Are These Recipes Ok For A Diabetic Or Someone With Blood Sugar Issues?

Yes. Paleo is great for people with blood sugar issues, because it is naturally lower in carbs than the standard American diet. It can also help with cholesterol, triglycerides, and weight!

Can I Find All The Ingredients At A Normal Grocery Store?

Yes, the ingredients can easily be found in your local supermarket. If they happen to be out, the ingredients can easily be found online.

Are There Desserts Inside Paleo Snacks?

Yes! There's chocolate fruit dip… Carrot cake bites… Orange coconut macaroons and more, all Paleo-friendly! We use Paleo-friendly substitutes for the sugar, flour, and processed ingredients inside normal recipes to keep our desserts healthy and delicious… So you can satisfy your sweet tooth guilt-free.

When Will My Book Arrive?

Once your order is confirmed, your copy will be shipped out in 48 hours. It normally takes about 7-10 business days to arrive.

How Hard Are The Recipes To Make?

Here's the best part: We've written the directions out in simple, easy-to-follow steps… It's very beginner-friendly, and doesn't require a lot of time standing in the kitchen.

Is Everything Really Covered By A 60-Day Money-Back Guarantee?

Yes. If you're unsatisfied with anything, feel free to send us an email within 60 days and we'll refund you 100% of your money. That means there's ZERO risk for you to try the Paleo Snacks Cookbook today. It's our way of saying thank you for giving us a try.

Choosing a selection results in a full page refresh.
Opens in a new window.