This is the best cookbook ever! I already made some recipes and I love them. They taste really good! And the best thing is they're healthy sweets.
Regular price
Sale price
$19.99
Unit price
per
Sale
Sold out
Enjoy brownies, cakes, ice creams, cookies, pies, cheesecakes, and more – without the weight gain! This is one of our bestselling cookbooks of all time for good reason. Grab 70 delicious, nutritious, Paleo-based desserts that are so good, you'd swear they came from your local bakery. The best part? You don't even have to be an expert baker to make 'em. Gluten-free has never been this sweet!
Recipes include:
Fudgy Caramel Brownies 

Walnut Cake with Delectable Coffee Frosting

Dulce De Leche Cheesecake

Creamy Key Lime Pie

Yummy Cut-Out Sugar Cookies

And more!
Now, you and your loved ones can FINALLY enjoy your favorite desserts without the guilt!
View full details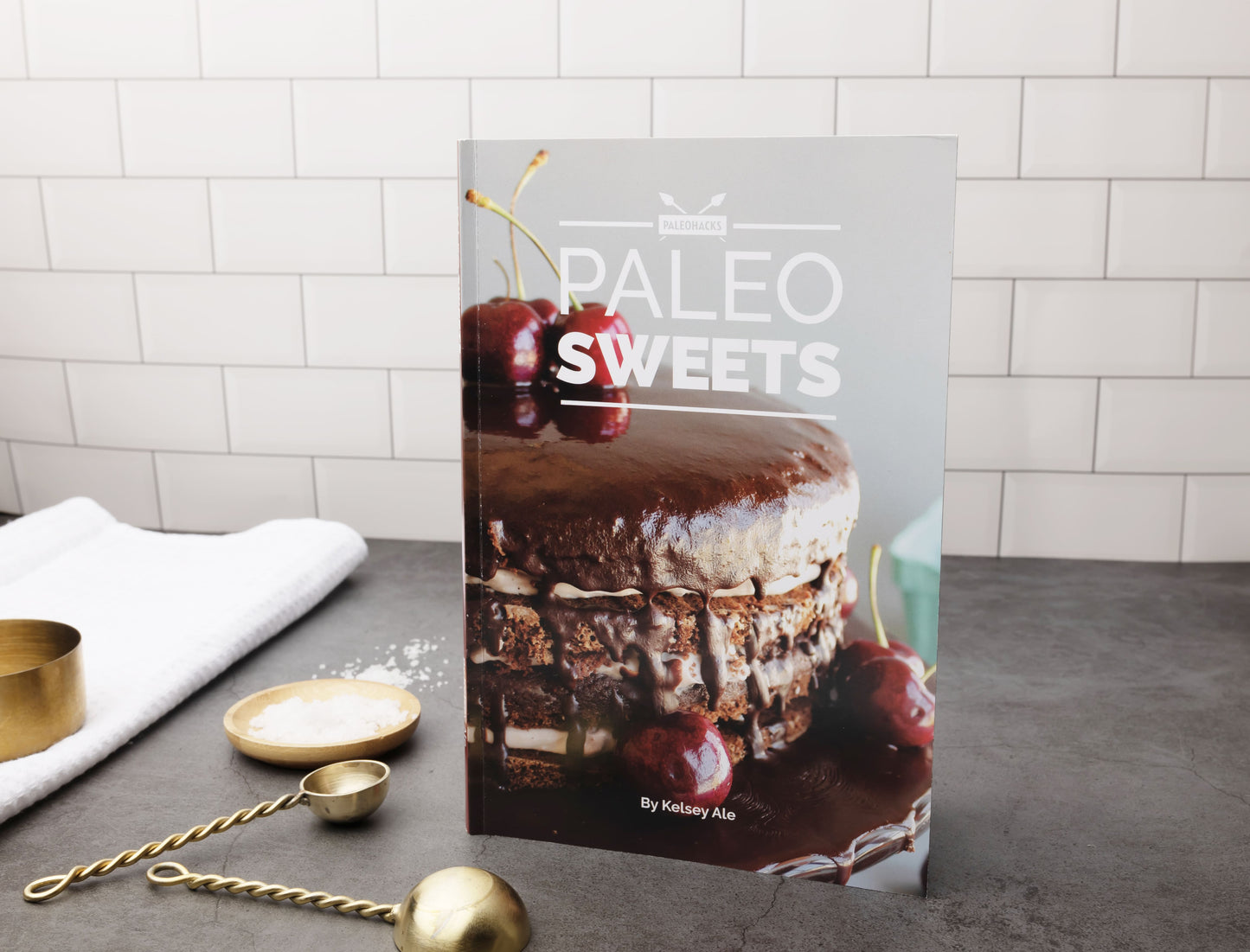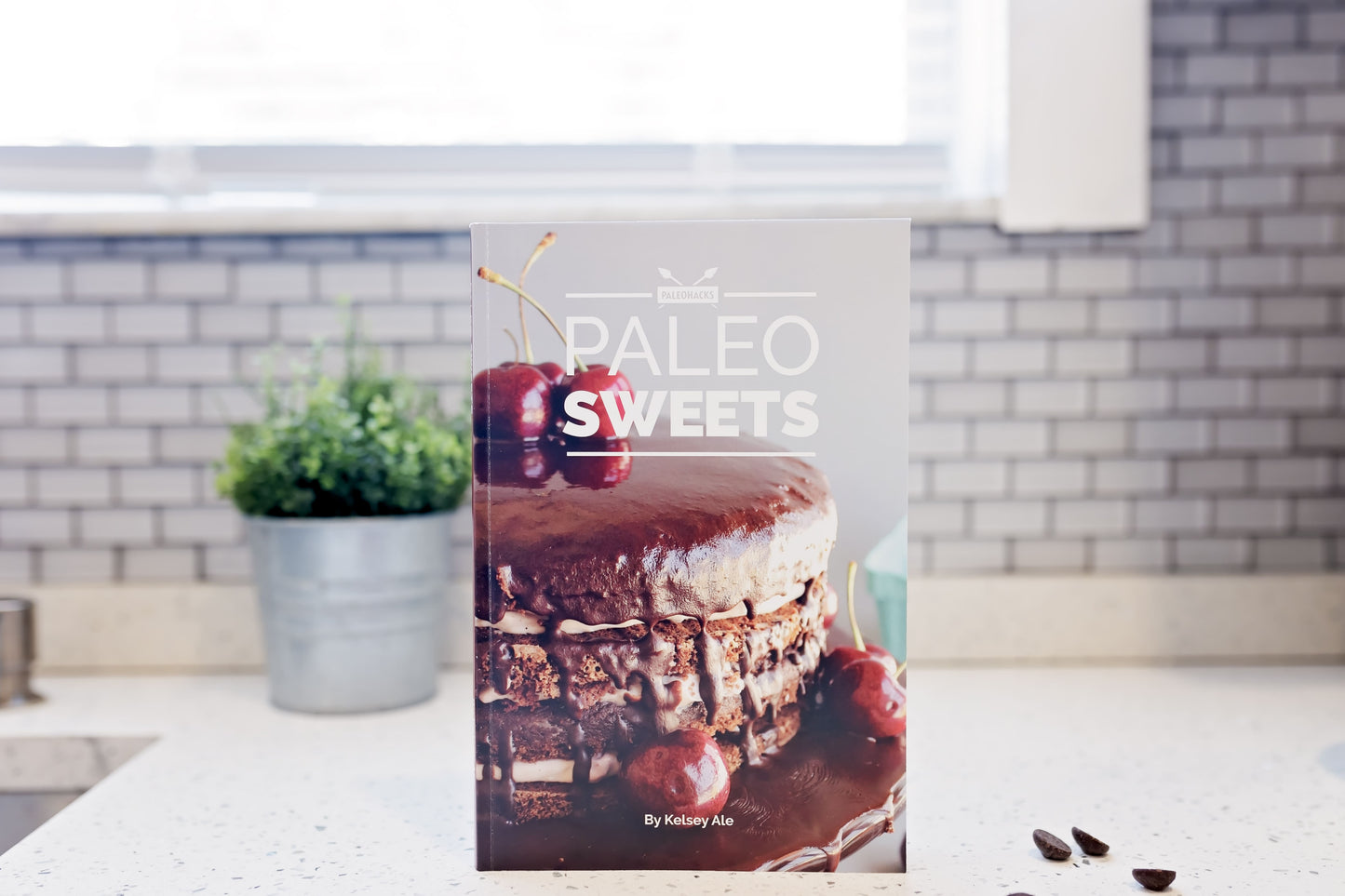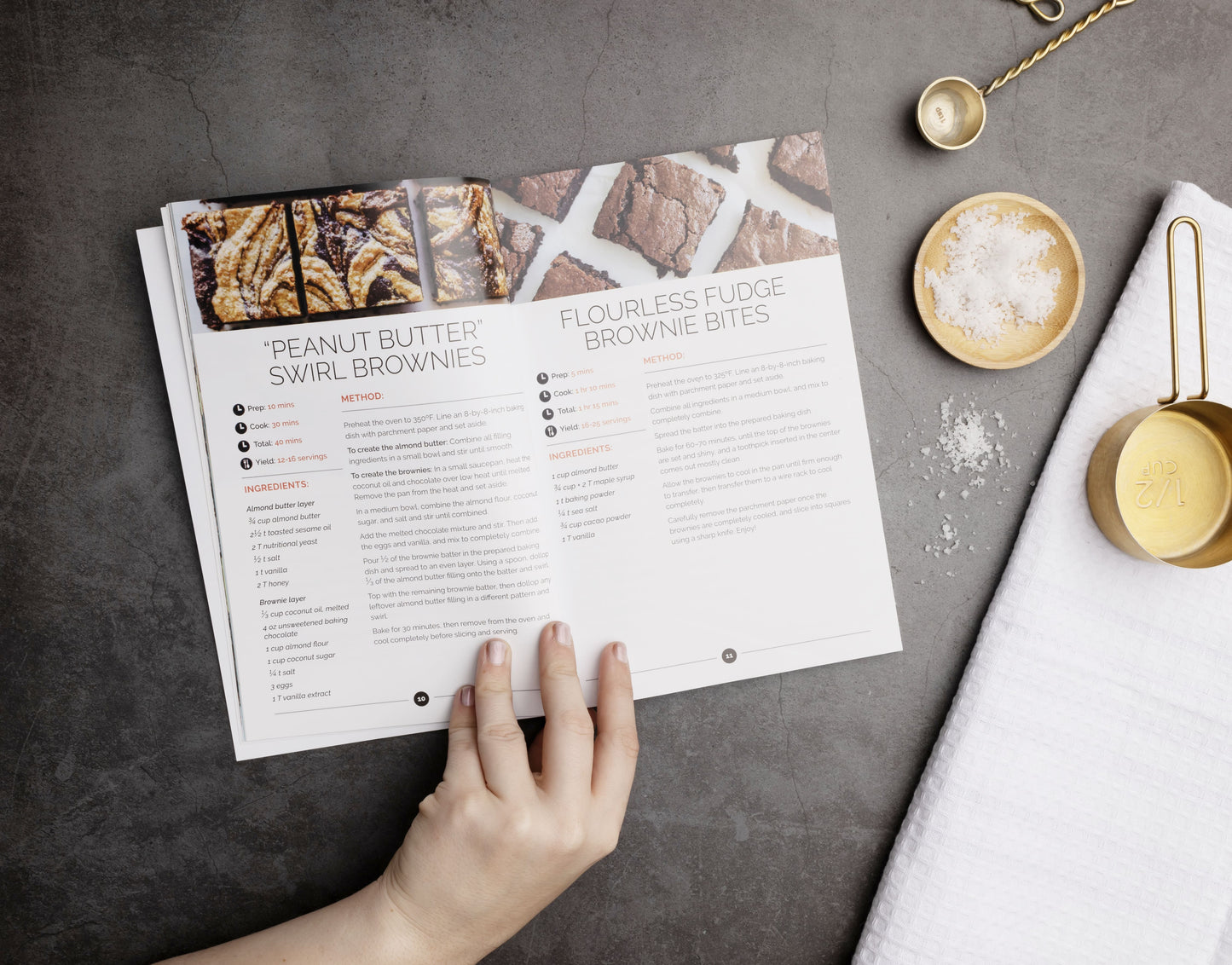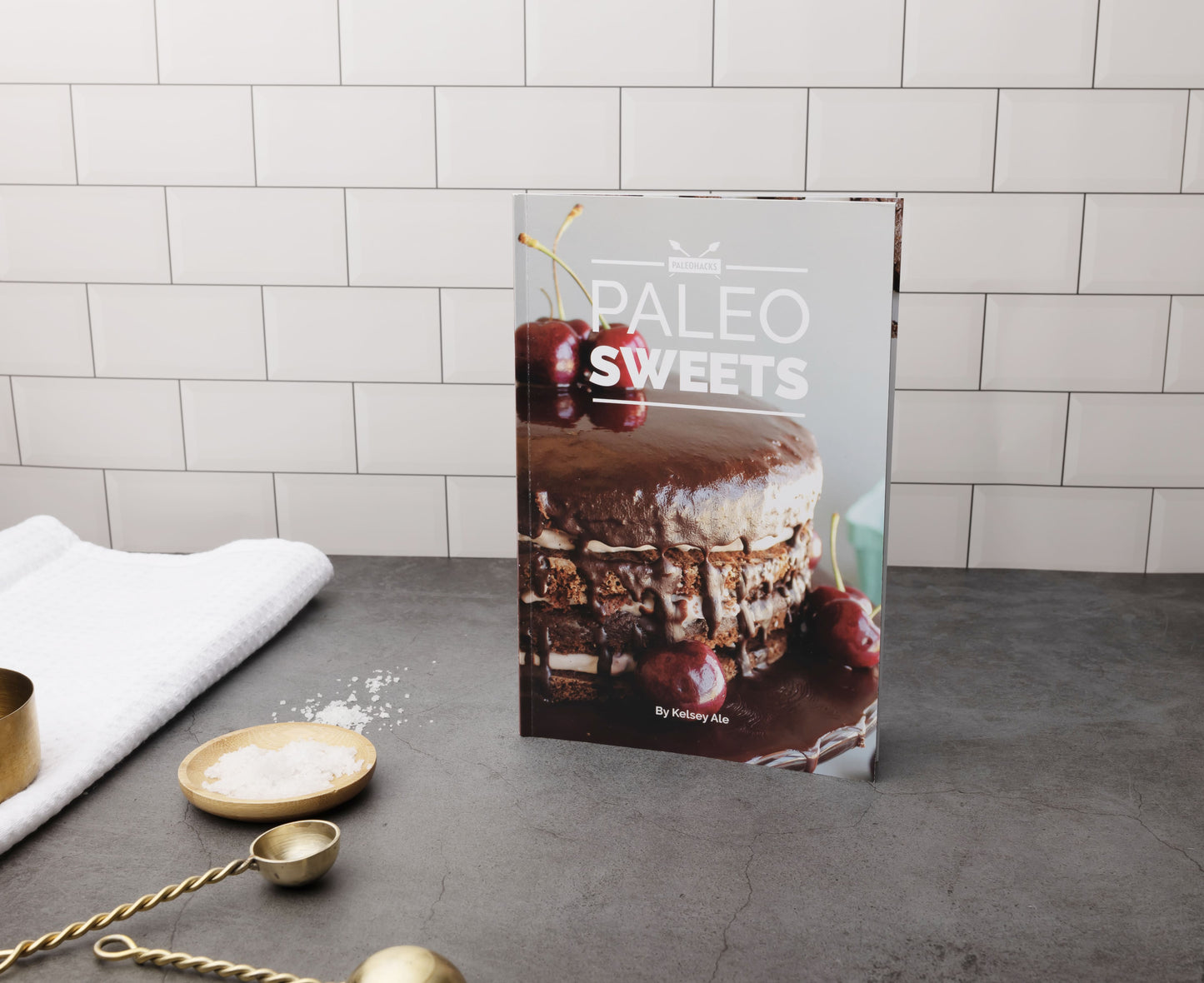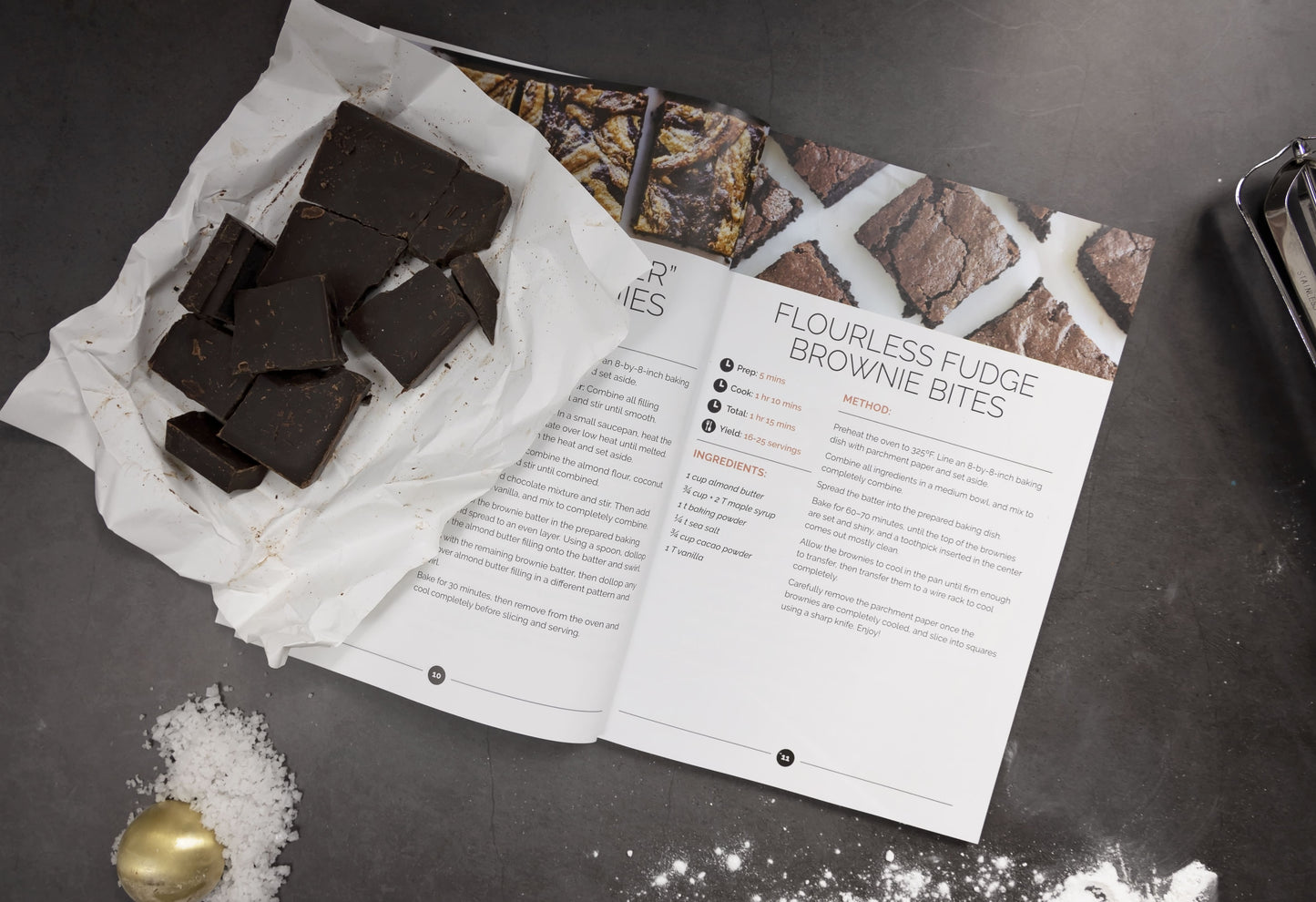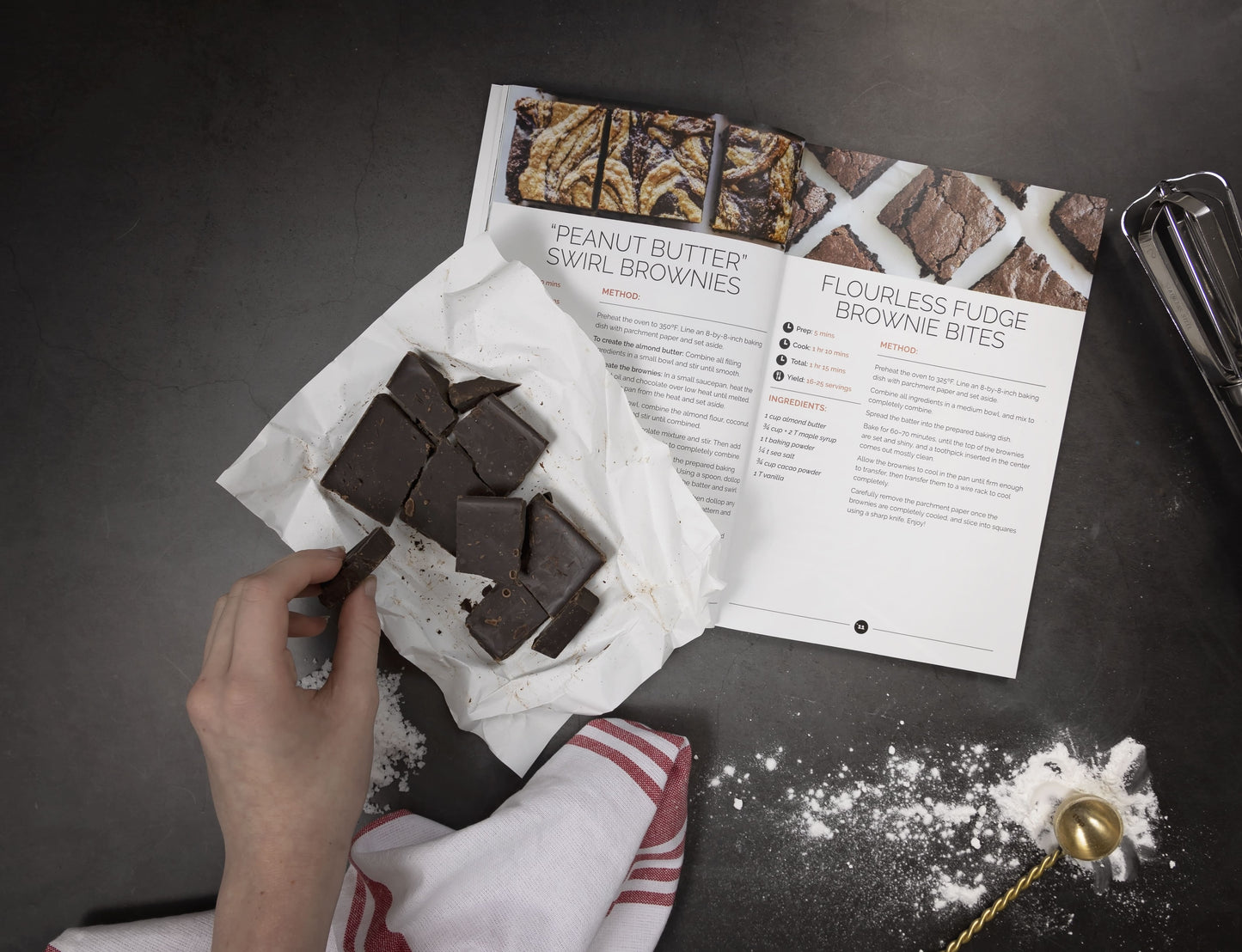 A Taste Of What's Inside
★ ★ ★ ★ ★

Sexy Black Forest Cake

★ ★ ★ ★ ★

Mocha Layered "Cheesecake"

★ ★ ★ ★ ★

White Chocolate Macadamia Cookies

★ ★ ★ ★ ★

Pecan Crumble Coffee Cake

★ ★ ★ ★ ★

Keylime Pie

★ ★ ★ ★ ★

Smores Brownies

★ ★ ★ ★ ★

White Chocolate Raspberry "Cheesecake"

★ ★ ★ ★ ★

Paleo Oreos

★ ★ ★ ★ ★

Pineapple Upside Down Cake

100% Iron-Clad Money Back Guarantee

We are so confident you'll love the recipes in Paleo Sweets, we are putting an amazing guarantee on it.

That way, you'll have no risk whatsoever in giving it a try! If you're unsatisfied with it at all… for any reason…

Just shoot us an email within 60 days, and we'll give you a full, 100% refund on every penny you spent with us, no questions asked.

Meet The Author

Kelsey Ale

Kelsey Ale is a certified Nutritional Therapy Practitioner, Restorative Wellness Practitioner, and Paleo recipe developer and baker living in Los Angeles, California. She discovered her passion for healthy cooking and desserts almost two decades ago. After discovering how Paleo, Keto, and other natural lifestyle adjustments helped her heal her own body and recover from illness, Kelsey became fully committed to showing the world how to use delicious food to reduce inflammation, increase mental clarity and energy, and age more gracefully.

Need Help?

We've got you covered. Explore answers to our most frequently asked questions or get in touch with one of our helpful experts.

What Sweeteners Are Used In Paleo Sweets?

The main sweeteners used are honey and maple syrup. A few of the recipes use palm sugar or coconut sugar.

Are These Desserts Ok For A Diabetic Or Someone With Blood Sugar Issues?

All of the desserts in Paleo Sweets use an all-natural sweetener instead of sugar. Most of the desserts use honey, maple syrup or applesauce as the sweetener. Each of these sweeteners are much better for your blood sugar than traditional sugar. Obviously as a diabetic, you should not be eating an entire cheesecake. But I believe you can eat these desserts in moderation.

Can I Find All The Ingredients At A Normal Grocery Store?

Yes, almost all of the ingredients in Paleo Sweets can be found in regular grocery stores (i.e. Kroger, Publix, Target, Wal-Mart etc…) They're also all on Amazon, and can definitely be found in health food stores like Whole Foods.

Are The Desserts Gluten Free?

Yes, all of the desserts in Paleo Sweets are gluten-free.

I'm Allergic To Almond Flour Is There A Substitute For It?

Yes, You won't be able to make every single recipe in Paleo Sweets, but you can make about 85% of them simply by using coconut flour instead of almond flour.

I'm Allergic To Coconut Flour Is There A Substitute For It?

Yes, You won't be able to make every single recipe in Paleo Sweets, but you can make about 85% of them simply by using almond flour instead of coconut flour.

Are The Recipes Low In Carbs?

Yes! Most of the recipes in Paleo Sweets have much less carbs than a traditional desserts. Some of the recipes are very low carb like the ice creams, cakes and cupcake recipes.

When Will My Book Arrive?

Once your order is confirmed, your copy will be shipped out in 48 hours. It normally takes about 7-10 business days to arrive.

How Hard Are The Desserts To Make?

Many of the desserts in Paleo Sweets can be made in 30-45 minutes. Cookies and brownies are very simple and do not require much time to make. Some of the desserts like cheesecake, and ice cream require more time, but they are still very simple to make.

What Allergens Are In Paleo Sweets Desserts?

Since all the desserts are paleo, you won't find any gluten, dairy, wheat, peanuts, soy, grains or processed sugar in any of these desserts. The only common allergens that you'll find are... Almonds (almond flour, almond butter) Coconut (coconut flour, coconut milk or coconut oil) Eggs Walnuts Many of these ingredients like the almond flour and coconut flour can be substituted with something else if you're allergic or intolerant to it.

Choosing a selection results in a full page refresh.
Opens in a new window.